Big Once
ShakeWellMixes' Thugs & Robots are proud to feature a segment from Big Once, the 2011 Red Bull Thre3Style winner.
Big Once has been mixing and cutting wax for over twelve years. He got his start as a teenager; putting out mixtapes, spinning house parties, and working with several local bands and emcees. Big Once broke into the Chicago hip-hop scene while still in college and he has steadily been building his rep as one of the most in-demand DJs in Chicago and the midwest.
With a studio full of records and an even greater digital library, Big Once's fast-paced, dynamic sets touch on everything from hip-hop to house, pop to rock, and every genre in between. In a scene where anyone with a laptop and some software can claim to be a DJ, it is Once's world-class turntablist skills, energetic stageshow, and years of experience with all aspects of DJing that set him apart from others. These qualities that have afforded once to perform along side everyone from the Z-Trip to Roy Ayers, headline clubs from Chicago to Los Angeles, record with legends like Pete Rock, and teach at the University of Chicago.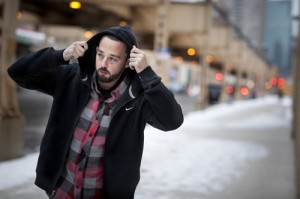 ShakeWellMixes